Cocoon Swaddle Bag Grey Marle- 2.5 Tog, 3-6 months
Regular price
Sale price
$59.95 AUD
Unit price
per
Sale
Sold out
Grey Marle, 3-6 months
The ergoPouch 2.5 TOG Cocoon Swaddle Bag is designed to contain startle reflex while keeping your baby snug and securely swaddled throughout the year without the need for complicated wrapping. There are press stud poppers in the armholes that convert this swaddle into your baby's first sleeping bag. How good is that!
We recommend the Cocoon Swaddle Bag for swaddled newborns and arms out (rollers) to age 12 months.
 
2 IN 1 – converts from a swaddle to a sleeping bag by opening the poppers in the armholes once your baby is able to roll onto their tummy.
TOG rated – The 2.5 TOG can be used on its own in room temperatures between 17-23°C / 63-73°F with no blankets in the bassinet or cot to make this a safe sleep option for a newborn or baby. The chest area is 1.0TOG rated to prevent overheating and allow for full chest expansion when breathing. 
2 way zipper – getting your baby in and out of this swaddle is so easy and nappy changes are a breeze. It is also difficult to wriggle out from, creating longer sleeps (hooray!).
Friendly for Hips – the Cocoon Swaddle Bag has a bell shaped bottom so that the hips + legs can flop outwards during sleep making it officially hip friendly.  
Super Stretchy – there is stretch in all directions which allows for growth spurts, full chest expansion and a very comfortable swaddle for your baby to sleep in.
Organic Cotton + Bamboo – this fabric is beautifully soft and skin friendly as it promotes breathability and prevents those sweaty feels.
Share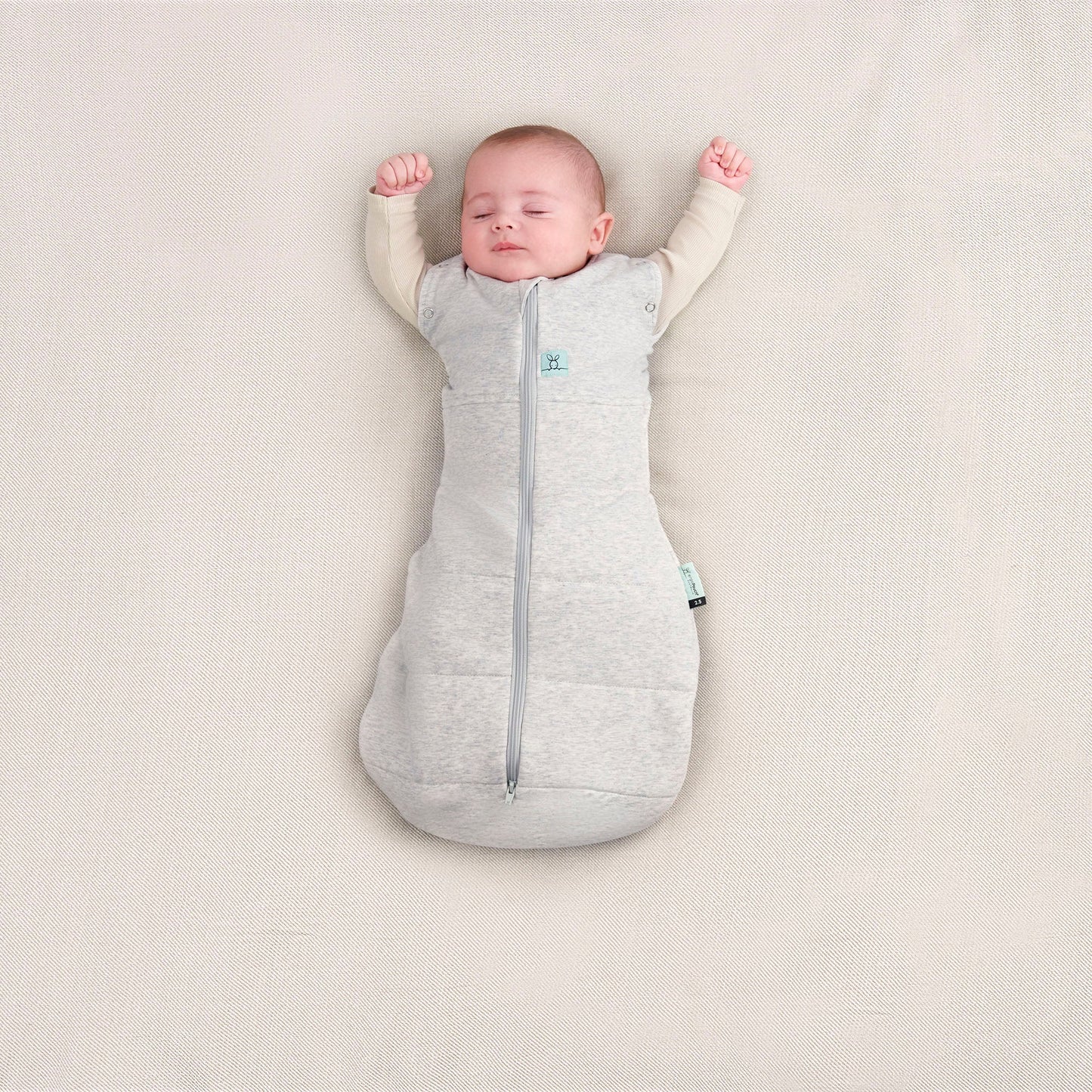 Looking for a gift?
The perfect baby shower gift might seem like some nipple balm or a nappy cake... But deep down, we know it's a few hours of interrupted sleep which is why I've created gift cards that are the perfect gift for a new mama-to-be.