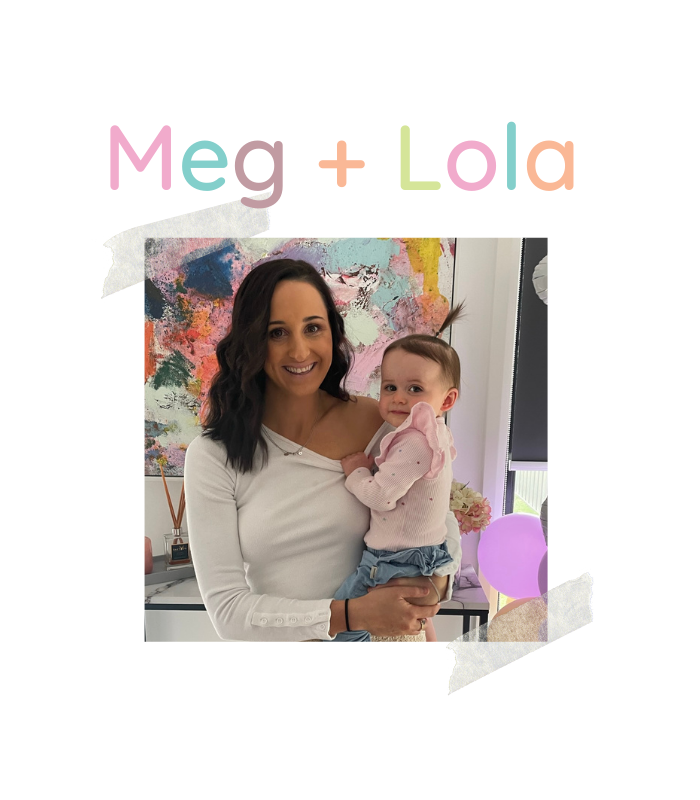 Hey mama, I'm Meg ★
And this is my baby girl, Lola. Prior to having Lola in 2021, I worked over 80 long hours a fortnight and was very passionate about my job in Aged Care, leading a team of 10-15 staff.
I was, and still am, really proud of the career I've built. In fact, I'm so passionate about what I do that I worked right up to 38 weeks, and even then, still wasn't ready to walk out the doors and start my new chapter.
Lola was born full term, after I was induced. A special yet traumatic birth and an experience I'll never forget.
My labour wasn't very long and I was so lucky to have the most amazing midwife and dear friend by my side to support me and deliver Lola.
However when Lola was born, she wasn't breathing and remained that way for 30 minutes post-birth.
After a helicopter flight (on her own) to Melbourne and thorough testing Lola was given the all clear to come home. We thought we were through the worst of it, until the severity of sleep deprivation brought me to being admitted into a mental health facility for post-natal depression.
Lola's sleep got so bad she was cat-napping for 30minutes during the day and waking every hour during the night.
To read the full story click the link below
Our Full Story
Why I've created Lullaby Lola
After sleep deprivation led me to post-natal depression and being admitted to a mental health facility, I understand the importance of sleep, not only for bub's development but for the mental wellbeing of new mums and families.
Lullaby Lola is backed by gentle, evidence-based sleep training tools and techniques to help families regain sleep with their little ones.