Quick Email Consultation
Regular price
Sale price
$59.00 AUD
Unit price
per
Sale
Sold out
4 email responses, you can ask as many questions as you like in each email. 
This type of consult is ideal if you have questions about your little one's sleep or wanting to troubleshoot a smaller issue.
You will have the flexibility to email through your questions and receive a response within 24 hours.
These responses will be detailed and filled with advice, tips and education to help you better understand what's going on with your little one's sleep, and how you can implement some strategies to improve it.
You can use all four emails' at once, or you can span them out over a maximum 2 weeks. 
*Does not include a tailored plan or weeks text support.
How it works:
After purchase I will email you to ask for the details of your little one, their age and the question/s you are seeking advice for. Once you reply with your question, a detailed reply will be sent back to you within 24 hours.
Validity:
These four questions are valid for up to 2 weeks from purchase. 
Response time:
Responses to emails Monday - Friday  
DISCLAIMER: Whilst Lullaby Lola cannot guarantee 100% sleep success as every baby/child has different sleep issues & requirements, I will provide appropriate suggestions & advice to help you achieve the desired outcome and regain sleep with your little one.
If you have any serious concerns about your little ones sleep or your own mental health I recommend consulting your healthcare professional or doctor.

Share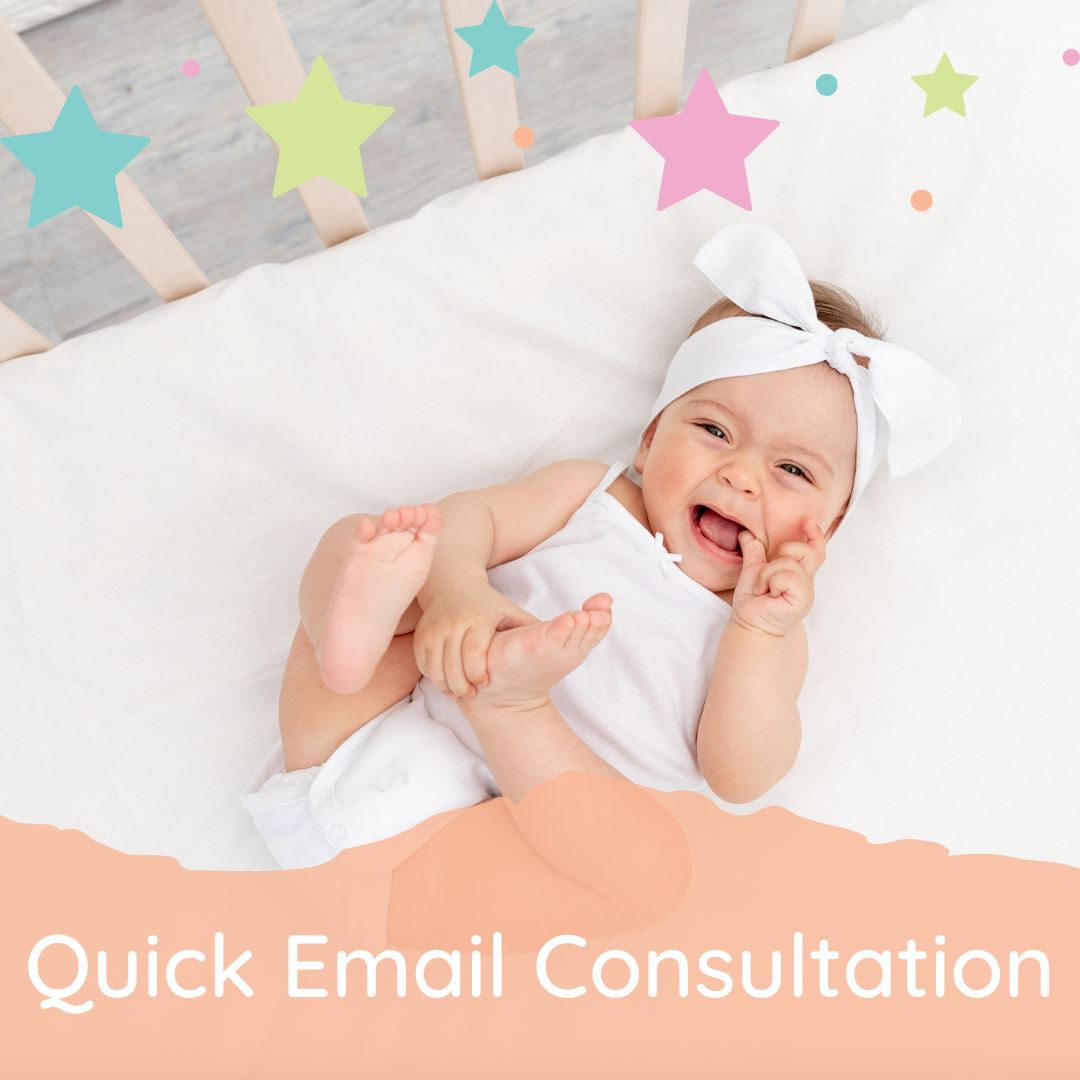 Looking for a gift?
The perfect baby shower gift might seem like some nipple balm or a nappy cake... But deep down, we know it's a few hours of interrupted sleep which is why I've created gift cards that are the perfect gift for a new mama-to-be.